Sweet Tequila takes country music, mixes in some high octane gasoline and lights it up. A dynamic country music band that churns out powerful grooves and killer vocals; this band is setting each stage they play on fire, making country music fans perk up and non-county fans scream for more.
The band is made up of five members; Danielle Edge (lead vocals/songwriter), Randy J. Martin (vocals/guitar/songwriter), Roger Arseanult (bass/vocals), Randy Rink (lead guitar) and Rob Kaup (drums/percussion/electronics). Each member brings a unique perspective to the band and that pool of talent has given rise to Sweet Tequila's distinctive sound.
One of the busiest touring acts in Western Canada, the band has toured extensively sharing bills with the likes of Reba McEntire, Travis Tritt, Nitty Gritty Dirt Band, Lou Gramm of Foreigner, Nazareth, Big Sugar, Emerson Drive, Aaron Pritchett, Terri Clark, George Canyon, Carolyn Dawn Johnson and many others.
Sweet Tequila continues to play at various events and rodeos as well that include Big Valley Jamboree, Calgary Stampede, Tim Horton's Brier, Edson National Slow-Pitch Tournament, Darwell Barn Burner, Pincher Creek Rodeo and the Rocky Mountain House Rodeo.
The soon to be released, six song Sweet Tequila EP 'Rough and You Like It' was partially recorded in Nashville with Scott Baggett (producer of The Road Hammers, Jason McCoy and Tom Waits). Vocals and over-dubs were recorded in Saskatoon with Bart McKay (producer of Gord Bamford, Shane Yellowbird and Brad Johner).
A recent music video for the title track "Rough and You Like It" was produced by Barrett Klesko of FadeBack Studios United and received an enormous response world-wide with over 100k hits in just one week.
The band has a European distribution deal with CDF Produzioni out of Italy. The label distributes in the territories of Italy, Switzerland and Slovenia.
Sweet Tequila continues to write new original music and plans are in the works to start recording a full length album in the near future.
——————————————————————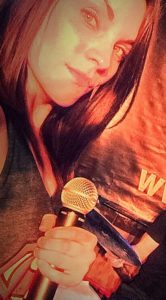 Janie Chadwick
Vocals/songwriter
Influenced by her roots in the hard working town of Hornpayne, Ontario, Janie Chadwick brings those same values to her work as a performing artist.
Getting her first taste of the stage at the age of ten she taught herself to play guitar and write music soon after. Janie is influenced by a range of musicians from Lake Street Dive, to Amy Winehouse, and the classic sounds of Etta James and Eva Cassidy.
Chadwick moved to Ontario's largest Northern city, Thunder Bay, in 2010 to pursue her schooling and music career. It was in Thunder Bay that she gained experience performing extensively as a soloist at weddings, corporate events and the cities top venues.
Chadwick has shared the stage with an array of Canadian and American touring acts including The 24th Street Wailers and The Webber Brothers. Chadwick was honoured to to perform for Kin Canada's National convention in Toronto, Ontario in 2013. Soon after, in 2014, Chadwick opened for White Snake at the Canadian Lake Head Exhibition before making her way out West.
It was in Alberta that she began to perform with one of Western Canada's top touring acts, Sweet Tequila.
Outsiders would describe Chadwick as a powerhouse vocalist who will engage an audience and steady the room with their attention. People who know her consider her a skilled and focused artist both on and off the stage.
Chadwick handles her artistry with poise and grace, and performs each and every song with conviction. Playing and writing music, for Chadwick, is not just a hobby, it is a way of life.
Randy J. Martin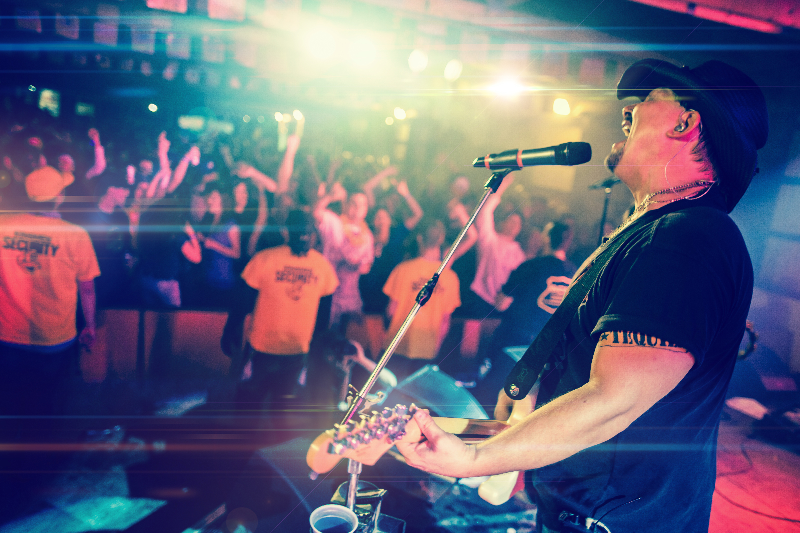 Vocals/guitar/songwriter
Randy got his start in the music business at the age of 14 and hasn't looked back since. He went on to record three albums which yielded eight Top 40 Canadian Country radio hits, including two songs in the Top 20s, with four CMT aired music videos.
Randy was nominated for "Country Album of The Year" during Juno Week in 2001 an ECMA for "Country Artist" in 2000, a Big Country award in 1998 for "Outstanding Male Artist", 4 AIRA's Nominations in 1997 including the award for "International New Male Vocalist of the Year" as well as the C-102 Top #30 award that same year.
He has shared stage with some of the biggest names in the Canadian music scene including a memorable cross Canada tour with Stompin' Tom Connors in 2001. He brings experience and vitality to each and every performance.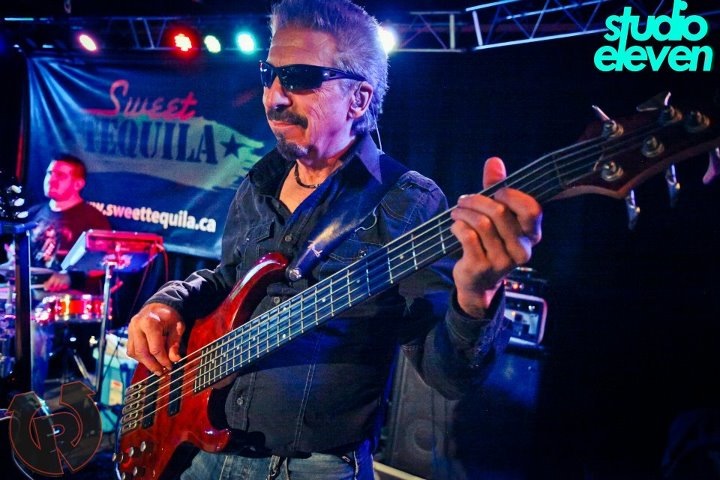 Roger Arsenault
Bass Guitar/Lead & back-up vocals
Born in Moncton, New Brunswick, Roger taught himself to play guitar at the age of 14, inspired by the Beatles, Rolling Stones, Chicago, Hendrix, and Joplin. He took up the bass guitar in 1972 and has been playing professionally ever since.
Roger played with `Big` George Moody 1980 and joined the Mason Chapman band out of Halifax (1980 to 1986). Music styles played; rock, pop, blues, R&B, jazz and country. In 1983, Roger appeared on the CTV Carol Baker Special which aired nation-wide in 1983. Roger exudes cool on stage as he holds down solid bass lines with ease.
Dan Levasseur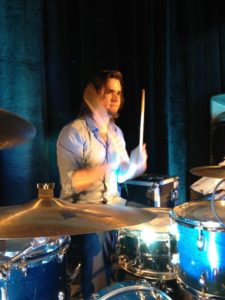 Drums/Percussion/Electronics
If you find yourself with an uncontrollable urge to bob your head as you walk into an arena or club this weekend, you may want to take a look on stage as you might find this face behind the drums.
Dan's musical journey started with piano lessons at the age of 6 before evolving into a manic obsession with drums and percussion.  His diverse knowledge, experience, and education started with his early days on drums quarterbacking Big Bands in Highschool and University.  His music experience spans across the many styles he's studied and played such as: Jazz, Afro-Cuban, R&B, Funk, Progressive Rock, Rock, Pop, Folk, and Reggae (to name a few).  Dan broke into Manitoba's country music scene more recently and before long was backing up artists at many festivals and rodeos including Manitoba's Nationally known Dauphin Countryfest.  He's toured the most remote parts of Canada and one of his most memorable performances include APTN's Aboriginal Day Live  2015 broadcast live across Canada on television, radio, and streaming for millions of Canadians.  He's also the backbeat behind Miss Rae's Big Boned Woman which topped the National Aboriginal Music Countdown at #1.
In addition to drums, Dan is gifted as a music educator, writer, arranger, and composer.  He's looking to see how far his upward trajectory takes him, carrying along whoever may be caught in his wake.  It's not about fame and fortune, but about sharing his unrelenting love of music with whoever may be listening.  His hope is to enrich people's lives with music, and to share his accumulated knowledge with future musicians.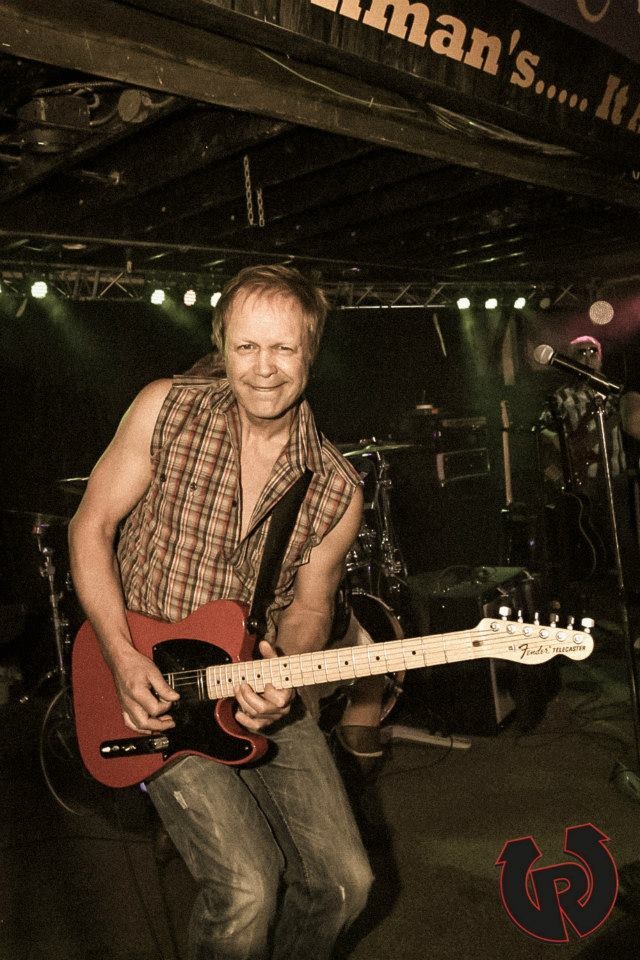 Randy  Rink
Lead Guitar
A survivor of the 80's rock scene Randy Rink continues to bring a freshness and vitality to new and growing audiences having played concerts, major music festivals and as well appearing in CMT videos and national TV.
As a completely self taught guitarist Mr. Rink can do a formidable impressions of anybody from Paisley to Vaughn to Van Halen and then stir in his own taste to come up with the right mixture for 'Sweet Tequila'.
My goal as a guitarist is to always keep it fun and inspiring and give the audience taste of what I like to hear and see when I go to a concert.